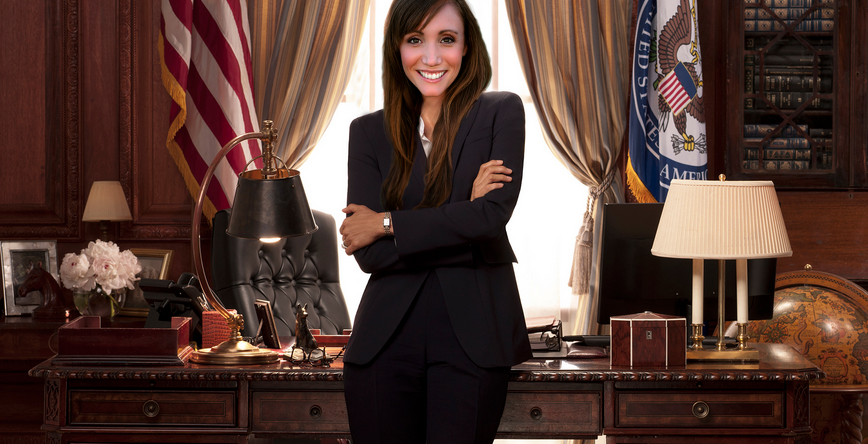 Strengths Finder 2.0
Strategic – Achiever – Competition – Activator – Relator
Enneagram: 9, The Peacemaker 
Other 9s: Queen Elizabeth II, Princess Grace of Monaco, Claude Monet, Norman Rockwell, Abraham Lincoln, Dwight D. Eisenhower, Gerald Ford, Ronald Reagan, George W. Bush, John F. Kennedy, Jr., General Colin Powell, Walter Cronkite, Carl Jung, Carl Rogers, Joseph Campbell, Walt Disney, Jim Henson (Muppets), Garrison Keillor, Gloria Steinem, Tony Bennett, Ringo Starr, Carlos Santana, James Taylor, Janet Jackson, Jack Johnson, George Lucas, Ron Howard, Gary Cooper, Jimmy Stewart, Audrey Hepburn, Sophia Loren, Kevin Costner, Annette Bening, Jeff Bridges, Morgan Freeman, John Goodman, Matthew Broderick, Whoopie Goldberg, Woody Harrelson, Geena Davis, Jason Segel, Lisa Kudrow, Toby McGuire, Zooey Deschanel, "Mister Rogers," and last but certainly not least, "Homer and Marge Simpson."
Education
University of Oxford
Azusa Pacific University
California State University, Northridge
Long Beach City College
Calvary Chapel Downey High School
Work Experience 
Government
The Commercial Sex Industry
When I was 23 years old, I accidentally witnessed boys, girls, and women being sold and rented to American men. That experience profoundly impacted me. For the past 15 years, I have partnered with organizations working with women in the commercial sex industry, forced prostitution, human trafficking, sex slavery, and sexual abuse. 
I serve on the Advisory Board of the Hoving Home, a residential facility helping women overcome life altering issues such as sex work, early childhood trauma, and chemical dependency. 
I is the Business Manager for Crissy Outlaw, an extraordinary woman who left the porn industry when somebody told her she was created for a purpose. Crissy is an international speaker, and shares her story about life before, during, and after porn. 
I am a descendant of Mr. Mathias Miller, a courageous patriot who fought for our country's freedom in the American Revolution. Because of his bravery, I became one of the millionth members of the Daughters of the American Revolution (DAR). I am an active member of the Los Cerritos Chapter in Long Beach, California.
I am the granddaughter of a US Marine who fought in the South Pacific during World War II, along with his four brothers, one of whom gave the ultimate sacrifice on June 6, 1944 (D-Day), in Normandy, France.
My second cousin, Klaus, now in his eighties, was born in Germany while Adolph Hitler and the Nazi's were murdering the Jews. Klaus, a German Jew, and a twin, tells stories of watching Hitler speak, surviving Dr. Josef Mengele, walking out of Germany to Palestine, eating grass to survive, and the dangers of communism and socialism.
Daughters of the Mexican Revolution
I am the granddaughter of a Catholic girl who grew up in Guadalajara, Jalisco, Mexico, during the 1920s, and survived the Mexican Revolution.
She escaped Mexico, and immigrated to the United States, where she lived in freedom for the rest of her life.
The Hollywood film, For Greater Glory, tells my abuela's story: