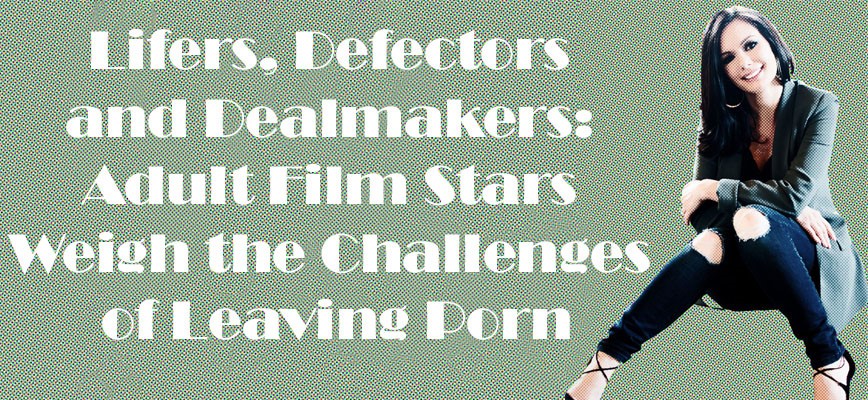 Crissy and I have nothing in common, and I'm sure that's what makes our friendship so comical and fun!
She's from the east coast; I'm from the west coast. She say's "ya'll". I don't. She takes a solid 2.5 hours to get ready, while I'm content to walk out the door in 10 minutes and put on my makeup at red lights. She loves shopping, makeup, and fashion. I love technology, business and adventure. She has a high school diploma, and I had to sign a formal oath, promising I wouldn't set the Bodleian Libary on fire while I attended University.
When she lived in LA, we'd hike Runyon Canyon…the go to spot for everybody living near Hollywood or the Valley. We chatted the entire time. I don't know what was the better workout – hiking for hours or laughing the whole time.
She'd tell stories straight out of a movie.
You know, the kind where if you didn't really trust the person, you'd never believe the tales were true? Yeah, those. I'd never had a porn star friend before, so, I asked the questions etiquette books damn you for uttering. No filter. Just pure curiosity. Oh how we laughed!
Years later, we're still laughing. And life continues to get more interesting.
Playboy Magazine rang us earlier this year, wanting to interview Crissy. Growing up, I never thought I'd manage an ex-porn star and schedule interviews with Playboy. My parents probably didn't either.
Crissy has no "residue" of her former porn star persona.
If you didn't know about her past life, you'd probably guess she was just the makeup artist, personal stylist, cat lover, social media guru, church-attending wife next door. It was this apparent juxtaposition that probably caught the attention of Playboy Magazine.
To view the full article on Playboy.com (includes stories of other women), click the title below.
By: Adam Popescu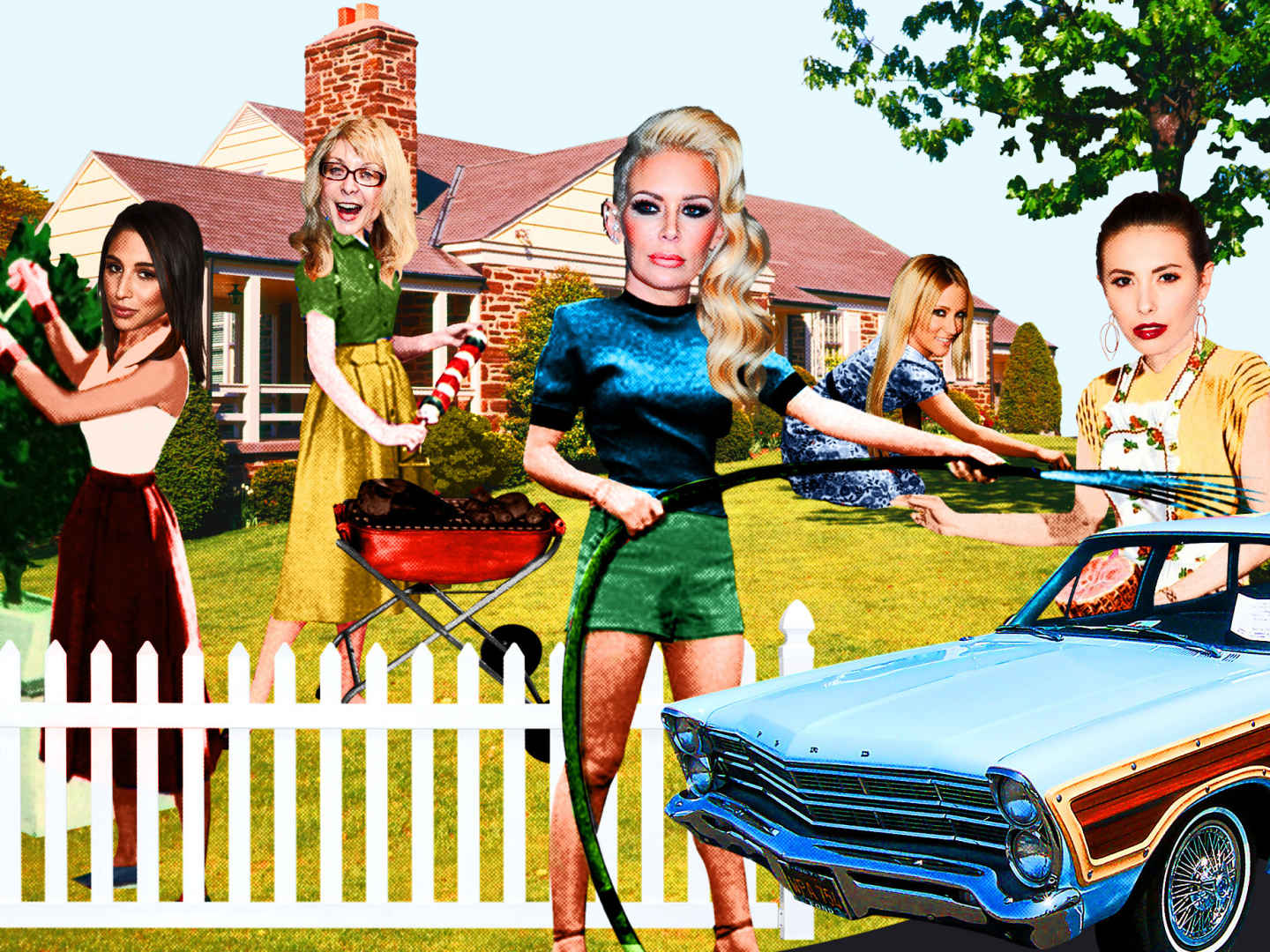 A lot has changed since David Foster Wallace penned a silicone-pumped POV of the adult industry for the September 1998 issue of Premiere. "Neither Adult Nor Entertainment" depicted a world of doe-eyed starlets tethered to flinty-eyed briefcase pimps with orange-glazed skin, "all jowls and no hairlines," a group crowded with "comic book caricatures of sexual allure."
Two decades later, DFW's six feet under and so is Premiere, another magazine slain by a fickle reading public and a wildly shifting media landscape. Et tu, porn?
The beast the San Fernando Valley bore remains, but it's almost unrecognizable from its backroom beginnings. Born on celluloid, weaned to video fame, and Icarus-like in its DVD-fueled surge, the porn industry has shrunk in the last decade thanks to the unchecked growth of its web incarnation. And with so many actors, niche focuses and free clips, it's hard for "traditional" stars and newcomers alike to make a living. Some can do well, but it takes a mix of marketability, skill and luck—something not everyone can tap into. The real winners, in terms of balance sheets, are those who own the websites most of us are afraid to visit at work. And the winning performers are the ones flexible enough to parlay their reps into ancillary ventures.
After speaking with a dozen current and former actors and industry executives, it became apparent that you can survive the business—but whether you leave or stay on as a "lifer," you're forever branded, a fact that the Internet has ensured.
It's never been more acceptable to be a porn star, but when everyone's digital image is a click away, what constitutes success? If you've acted on camera, can you transition to a normal life if and when you decide to walk away? Can anyone ever really retire? And if you do—then what?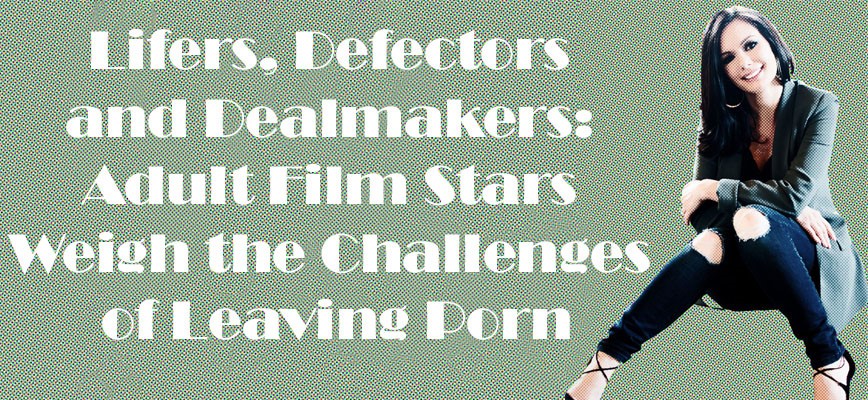 Some stories of retirement are positive, even if fraught with emotional and financial hurdles.
From 1999 to 2006, Crissy Moran appeared in more than 50 films. At her height, she made more than $15,000 a month from her website and shoots. Surviving a childhood poisoned with sexual abuse, Moran started performing as a way to fill a void—to find love and approval. "It gave a sense of meaning to my life," she told me by phone. But it didn't take her long to become engulfed by controlling men and dangerous decisions.
Years of an abusive boyfriend who doubled as her on-screen partner and manager made her quit a decade ago. She claimed a religious revelation, a common theme for ex-performers. While many may use the Lord as a cure-all, Moran took it a big step further. "I told my webmaster I wanted to leave the industry, and they asked me where do I want to send the checks. I said, 'I don't want the money. Just take the site down.'"
But it was a platform making hundreds of thousands annually Moran says, and they wouldn't oblige. And due to her transient lifestyle, Moran no longer retained her contracts. Ten years later, the site is still up, and Moran still hasn't taken a dime.
"I had no idea how I was going to pay my bills," she recalls. Moran ended up losing her car and apartment, for years living hand-to-mouth. It would have been easy to collect those checks and return to the game, but if she did, "I would never be free. And what I wanted more than anything was to be gone from that."
She survived thanks to her church, fan donations and a collection of odd jobs. The biggest support came from Treasures, a 501c3 organization founded by Harmony Dust, an exotic dancer turned UCLA MA who travels to 170 strip clubs a year to promote outreach and rehabilitation.
"Crissy gave up a very comfortable lifestyle," Dust confirms. "She had a live-in makeup artist and assistant. That's a lifestyle most people in the industry don't have."
Moran appeared on ABC's Nightline to share her story, and in Glamour. She still can't escape her past online, but she's embraced it and is rebuilding—and for possibly the first time, she knows who she is when she looks in the mirror. And likes what she sees.
Today, Moran lives in Texas, splitting time between retail and volunteering at her ministry to help victims of sexual trafficking. And she's working to build anew with her husband of three years—a second chance at 40.
"It's a very simple life; it's all I need," she continues. "Women in the industry are people, too. Not just objects. We have hopes and dreams, and being a porn star is not our dream."