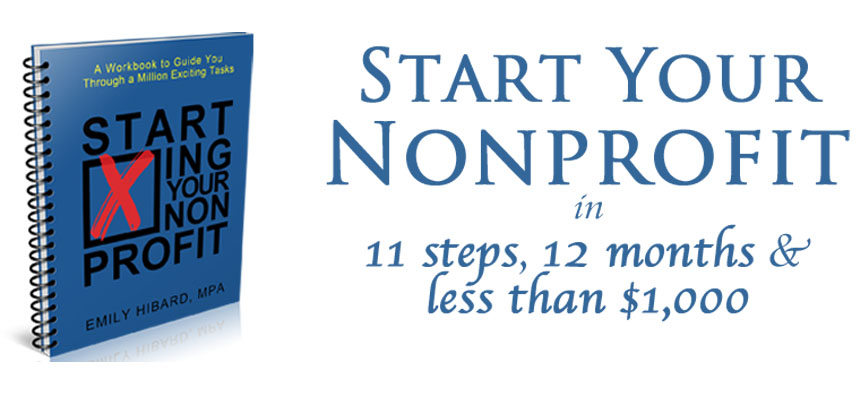 Wanting to start a 501c3 nonprofit organization, but not sure how?
Join me at the Studio City library this Thursday!
I'll be teaching a workshop, based on my book Starting Your Nonprofit: A Workbook to Guide You Through a Million Exciting Tasks, to help you get your nonprofit going in just 11 steps!
STEP 1: Reserve Your Nonprofit Name
The first step is to give your nonprofit a name. Your name should convey a hint about the services provided, location, the population you will serve, or your purpose.
Descriptive names will help answer questions before they're asked.
Reserving your nonprofit name is your opportunity to ask your state for permission to use the name. Usually, you are permitted to submit multiple name possibilities on the same form. In case your first name choice isn't available, you have a few other alternatives to choose from.
Sometimes people unknowingly skip this step because it's not mandatory, but later receive a "cease and desist" letter from a business or organization who has been using the same name. When this happens, you have to give up your name…which affects your website, social media handles, business cards, etc.
Avoid this string of potential problems by submitting your state's name reservation request form.
To discover the remaining 10 steps, join me at the Studio City library!
When: Thursday, May 12, 2016
When: Studio City Library, 12511 Moorpark Street, Studio City, CA 91604
Time: 6:00 – 7:30pm
Library: 818-755-7873
This is a free event. No registration required.
Not able to attend? Tweet me your nonprofit questions @emilyhibard or type them below