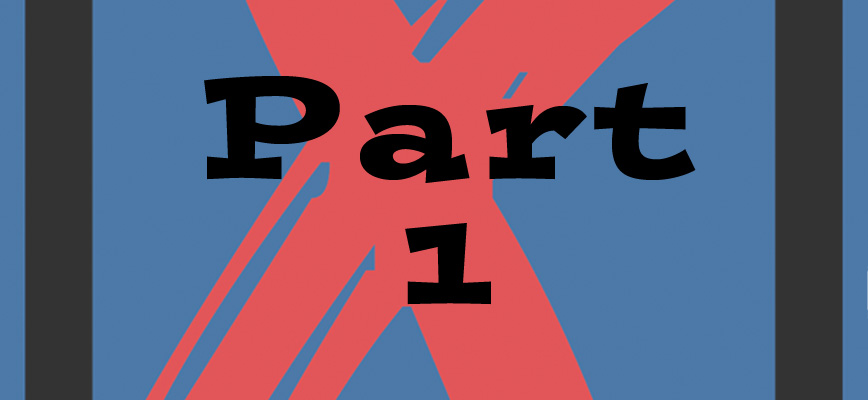 Hello from beautiful Brisbane, Australia!
While I'm here with Bronwen Healy, founder/executive director of the Hope Foundation and the LoveWell Project, I'm remembering the folks back in the United States wanting to start nonprofit organizations. It's a new year, a fresh start, you're probably feeling re-invigorated, and focused on the many things you'd like to accomplish this year.
If launching a 501c3 nonprofit is somewhere on that list, you've stumbled on the right blog. Keep reading and discover the first three steps of getting your nonprofit off the ground!
I'm dividing these steps into blogs: Starting Your Nonprofit Part 1, Part 2, and Part 3. They're the same steps listed in the book, and will provide you with an overview of what to expect as you move closer to launching your own organization.
We'll get started today on the first three of those steps to start a nonprofit organization. Here we go!
Step 1: Reserve Your Nonprofit Name
Naming your nonprofit organization is like naming a baby. Take your time and have fun with it! It's not everyday you get the chance to name a nonprofit.
If your organization is going to be providing services in a specific location, consider including the location in the name. This will help clarify where your organization is located, and where you're providing your services, without every having a conversation about about it. For example, the "Los Angeles Mission" is an organization serving homeless individuals. By simply reading the name, you can conclude where they're located and where they're providing their services.
If your organization will be providing specific services, consider including a description of your services in the name. This will help clarify what your organization is all about, again, without having to explain it. For example, I founded "Idle Tuesdays Recording Studio." By just reading the name, you can figure out we're a recording studio.
Think of  your nonprofit's name like the "hook" in a song – the part of a song that sticks out and is easily memorized. You may not know all of the words to the song (everything the organization does), but you know the hook (remember the nonprofit's name and have an idea what it does.
Including your location and a service description is considered "best practice." Here's an exception…
For the past ten years, I've been working with women leaving the sex industry: trafficking, stripping, prostitution, bondage, escorting, etc. You name it, she's my friend. These women are unique, and this population is different. Organizations serving these women tend to have feminine names. Considering the population being served, this makes sense.
Treasures and Strip Church provide training to groups/organizations wanting to serve this unique population. Click their names to see some examples of other sex industry related organizations.
If you're starting a nonprofit, and the population you'll be serving is unique like women coming out of the sex industry, consider using culturally acceptable names.
Where to reserve your nonprofit name
In forty-four states, the Secretary of State is the office responsible for processing name requests. (If somebody is already using the name you're wanting, you will not be approved to use the name).
If your nonprofit is in California, click here to download the California Name Reservation Request Form. It must be snail-mailed, and there is a $10 filing fee.
If your nonprofit will be in Massachusetts, Pennsylvania, or Virginia, the Secretary of the Commonwealth will be your filing office. If your nonprofit will be in Alaska, Hawaii, or Utah, incorporation responsibilities are handled by the Lieutenant Governor's office.
The exact steps will vary from state to state, but the bottom line is that you need to check with your state to see if the name you want to use for your nonprofit is available. This is the first thing you want to do since all other forms and steps to start your nonprofit will require your nonprofit's name.
To avoid confusion, avoid using these words in your nonprofit name: accounting, attorney, banking, cooperative, engineering, federal, insurance, physician, reserve, trust and United States.
Step 2: Draft Your Articles of Incorporation
After your nonprofit name has been approved by your state's filing office, the next step is drafting your Articles of Incorporation. By doing this, you will be legally creating a state-recognized corporation. Before your organization can/will be recognized as a nonprofit, it must be recognized as a corporation.
Articles of Incorporation will act as a "charter statement" and will communicate specific information about your corporation (soon to be nonprofit) to your state. Drafting Articles of Incorporation requires time and attention to detail.
Here is the basic information typically required:
corporate name
a statement declaring who will benefit
a statement declaring the specific purpose your organization
the physical address
a statement agreeing it will not operate for political purposes
the number of initial directors
the duration of the corporation
a dissolution clause
If you are not familiar with Articles of Incorporation, drafting them will be a challenge. It was for me. And the pressure was on too. I was responsible for submitting Idle Tuesdays Recording Studio's Articles of Incorporation, and I was a bit nervous about it. I understood that by submitting the Articles, I would be creating a legal entity. I had never started anything like this before so I wanted to be sure to do everything correctly.
Because this is the step that will create a legal entity, it is important to understand the resulting legal ramifications. Consider consulting an attorney before submitting your Articles.
It took me days of researching and hours of writing to prepare Idle Tuesdays' Articles. To help save you time, here are the Articles of Incorporation I submitted to the California Secretary of State on behalf of Idle Tuesdays. This document was approved and established Idle Tuesdays as a California corporation.
The filing fee will be about $20 and processing time will depend on your state's work load.
Step 3: Write Your Bylaws
Bylaws specify how your nonprofit will be organized and established detailed guidelines by which it will operate. These written rules describe how your nonprofit will function; each person within your organization will be expected to know and abide by them.
Bylaws are your corporate governing laws.
Writing bylaws is similar to drafting Articles of Incorporation in that each section is referred to as an Article. Within each Article, additional details need to be provided. Because the bylaws will be your organization's governing rules, there needs to be enough Articles to thoroughly cover the following governance issues:
principle office (aka physical address)
purpose statement
officers
committees
financial instructions
record keeping
IRC 501(c)(3) compliance statement
conflict of interest policies
bylaw ammendments
other (check with your state's filing office)
IMPORTANT: Bylaws are not submitted to any agencies. They are for your organization's use only.
After your bylaws have been written, you will need to present a copy to each of your Board of Directors. The Board of Directors, the group legally responsible for your organization's activities, may choose to make minor/major changes to the bylaws. After the bylaws have been finalized, each board member will need to sign the last page of the bylaws, showing their approval. (We'll discuss the Board of Directors more later).
These are the first three steps in starting a nonprofit organization: 1) reserve your nonprofit name, 2) draft your articles of incorporation, and 3) write your bylaws.
I'll provide the next three steps in Part 2.
Purchase Starting Your Nonprofit: A Workbook to Guide You Through a Million Exciting Tasks