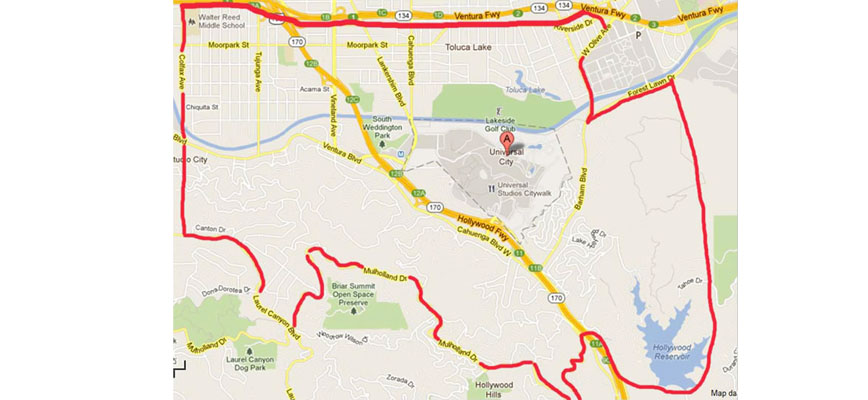 If you live inside this red line, you may be eligible for free Universal Studios Hollywood parking.
Universal Studios Hollywood and Universal CityWalk are go-to destinations for Angelenos and tourists. Theaters, dining, shopping and entertainment are all within walking distance. And now that entertainment TV show EXTRA, hosted by Mario Lopez, is broadcasting live from CityWalk's Globe Fountain, there's even more to see.
NBC Universal is saying this about the Globe Partner Pass:
As a neighbor of Universal Studios, you may be eligible to apply for the Universal Studios Globe Partner pass. For our closest neighbors, the program provides opportunities to participate in exciting happenings and includes 12 complimentary self-parking passes within the course of the year.
Please note, this offer is non-transferable, is limited to one request per household per year and you must reside within the red boundaries shown.
I already applied for my free Universal Studios parking pass! Click here to apply for yours!