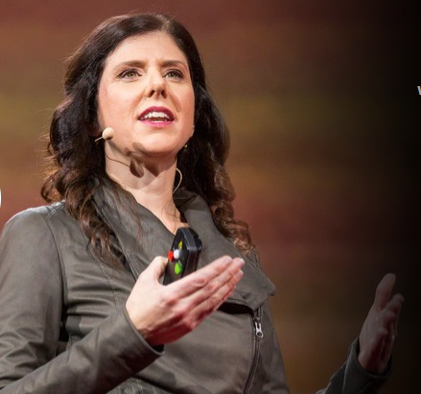 By: Kathleen Cooke
In a recent top ten list of TED presentation, Margaret Gould, Director of Product Design at Facebook and formally at YouTube spoke on how design changes everything. Her presentation focused on the importance of design – not design in the classical physical sense of objects we love and use but on what she calls "digital experiences."  Digital design is about design for systems so big that the scale of how they effect us is incomprehensible. It immediately brought to mind God's design of us and for us.
In our present digital world Google users hit the search button 1billion times a day, Youtube uploads 100 million images every minute – more than the top 3 TV networks combined in the last 5 years have ever broadcast, and Facebook users hit the "like" button 2.2 billion times daily which is 1/6th of our world population and half of the internet population.  As a top digital designer, she says the two most important things a designer must consider when that many people are using your created technology is audacity and humility. Audacity to create and design something that the world needs desperately, and humility to know that it's not about you but the people who you are designing it for that matters and how your design can help them and change their lives.
These two considerations are what I believe God must have had in mind when he designed us and launched His plan to send Jesus to bring us back to Him. We were a creation fallen from connection to Him (or the internet is down) and unplugged from the "Garden" – the place God created for us here on earth when time began.  God's love for us created a plan so that we could reconnect our souls which were designed for eternal Godly connection – unconditional love.
As a believer of God who created and designed the heavens, the earth, and mankind, and of Jesus Christ, his son, who came to earth for our redemption and to teach us how to live in this fallen world,  being an influencer and a communicator to others of God's perfect design matters.  In fact it should matter to believers more than anything on the planet yet somehow we never hit the refresh button in our lives.
Listening to Margaret's talk on TED made me think, what if believers took as much time with how we designed and presented the teaching of Jesus to the world as seriously as Google, Facebook or YouTube designers?  What if we cared so deeply about the people around us and how they understood the power of Jesus in this world and His Word that the slightest change to that message mattered?  Recently when FaceBook changed their "like" button the designer took 280 hours to do so because they knew 22 billion people a day used it.  What if we did what Margaret said was the three most important things a designer could do to stay connected to their users:
1. Travel the world outside the bubble of where we live (the Christian bubble) to understand the people in other places to understand how the rest of the world lives?
2. Use language that the users understood – not Christianize. Find out what language works best for them.
3. Use their outdated tools occasionally so that a better understanding of their challenges would be felt and understood so that when new tools, ideas, knowledge, and ways of communication are introduced they would be accepted and embraced.  Or as believers, we might call this the "grace of God."  To embrace them for who they are, where they are, and what they know and see them as God sees them in their varying states of understanding.
The top technology companies that affect our world spend countless hours on research, studies, and surveys to perfect their deigns because it matters. You matter to God.  Are you spending hours studying the Word and chatting with Him in prayer?
Margaret's last comment on TED was this: "Everything I've designed in my career is pretty much gone and everything I will design will fade away, but here's what remains…the never ending thrill of being a part of something that is so big that you can hardly get your head around it and the promise that it just might change the world."
Are you experiencing the "thrill" of telling others about God and His son Jesus whose design will never fade or become obsolete and who truly has the power to change lives and our world?  The greatest designer of all designed you for His love, and His glory and all you have to do is "like"  Him.
Matt. 24:35 – Heaven and earth will disappear, but my words will never disappear.
Bio:
An actress, businesswoman, writer and speaker, Kathleen is a founding partner (with husband, Phil Cooke) and VP at Cooke Pictures in Burbank CA (cookepictures.com). She is on the advisory board for the Hollywood Prayer Network and Hollywood Connect and is the former director of Christian Women In Media Association Hollywood/West Coast. She and Phil recently launched The Influence Lab Foundation, focusing on redefining media missions in the digital age. She is the editor of the monthly publication of Influence Women, Web/blog: kathleencooke.com, Twitter: @KathyCooke