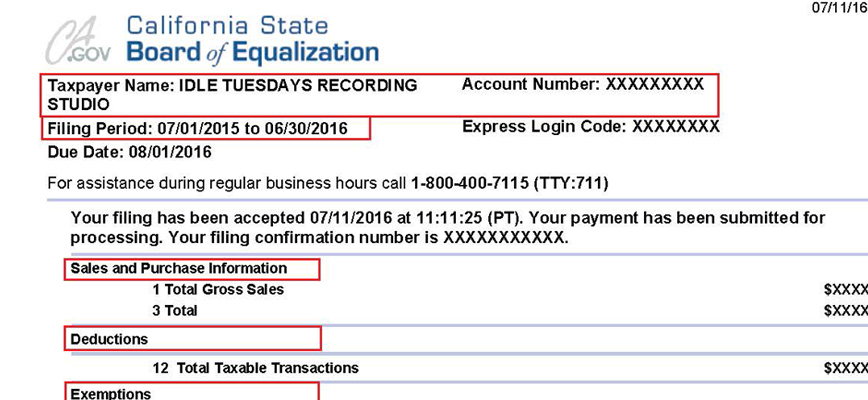 Keep your 501c3 nonprofit organization in good standing with the California State Board of Equalization – file your sales and use tax return before August 1, 2016.
If your organization sells products in person or online, you should have been collecting sales tax (contact your city and/or County with questions). Sales tax does not belong to the collector, it belongs to the State of California. Your organization is responsible to collect sales tax and pass it on to the State.
This is the time of year to "give to Caesar what is Caesar's." And now, Caesar let's you pay online!
The State of California's fiscal year is July 1 – June 30. To ensure you're passing on the correct amount, review your sales reports for July 1, 2015 – June 30, 2016. Save this report for your records. Have this figure ready when you log on to the Board of Equalization's website.
Nonprofit organizations are not exempt from paying sales and use tax.
Assuming you've done your due diligence and already created your online account with the California State Board of Equalization, login using your username and password OR your express login code and account number. Once you have your sales figure and are logged in, completing the form is simple.
5 Things to have when you're paying California sales and use tax:
Sales and Purchase Information
Deductions (if applicable)
Exemptions (if applicable)
District Tax (if applicable)
Bank details
I filed Idle Tuesdays Recording Studio's return this morning. For you newbies, I'm including our actual confirmation below. See for yourself just how simple it is.
As long as you're keeping accurate sales records and a document of your organization's accounts, codes, usernames, passwords, etc., keeping your nonprofit in good standing with the California State Board of Equalization is simple.
Have questions? Comment below. I'm happy to help.