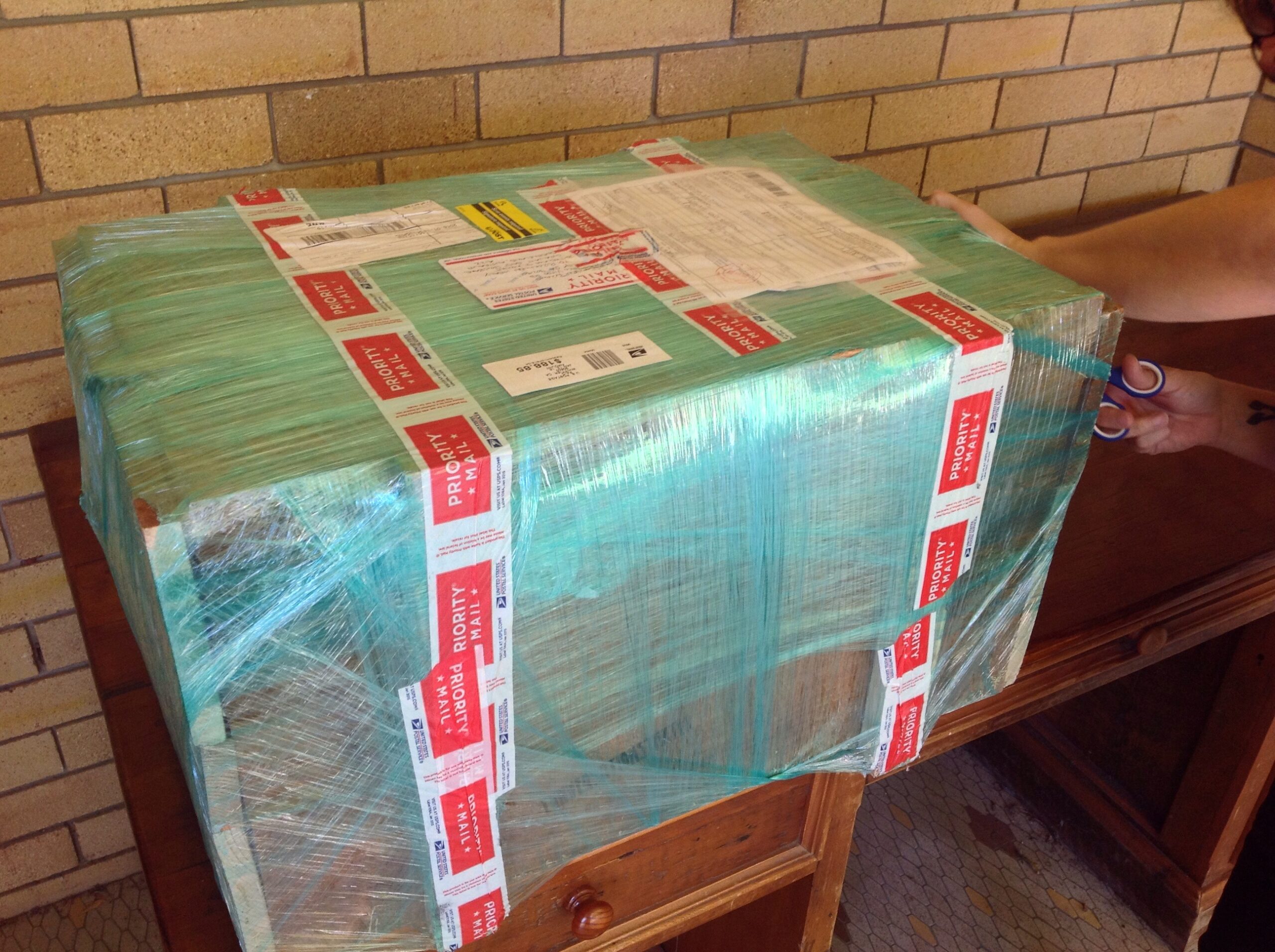 In March 2015, my Aussie friend Bronwen Healy arrived at Los Angeles Airport at 6:00am. A few days earlier, I received a call from my gal pal Brandy Chagolla – she discovered a pile of trash in Sherman Oaks and wanted to get word to ConversationStarter.
Richard Bravo is ConversationStarter, an eclectic dumpster-diving, trash-digging East Los Angeles native who turns junk into art, furniture, home decor, bars, lamps, etc.
Jet-lagged and exhausted, Bronwen decided to join me at my early morning "meeting" with Richard at the San Fernando Valley junk pile. True to Brandy's word, upon arrival, we were all at risk of acquiring Tetnus. Richard was in heaven.
After his truck was packed full of old wooden doors, oversized drawers, and weathered wood, the three of us sat down and talked about Richard's creative process, and why, out of all of the materials available, he prefers to work with materials that seemingly have no value.
Richard Bravo launched ConversationStarter because each time he built/repurposed/created something, people wanted to talk about it. Why sand down an old wooden door, exposing the colors of time past, and turn it into a coffee table? Why bolt old drawers to round pipes and turn them into book shelves? Why stain corrugated metal, frame it in weathered wood, and hang it on the wall? Why take rusted car parts and make lamps?
That March 2015 conversation has continued for about a year now and resulted in a one-of-a-kind ConversationStarter crate arriving on Bronwen's Brisbane doorstep this week. Richard converted a diesel engine air filter into a desk lamp.
The air filter was set on fire, burning out everything that wasn't metal. The outside has a subtle shine, hinting towards the use of polyethylene, a signature ConversationStarter touch. The lamp's base is a one inch pipe screwed into a one inch flange. The bulb Richard sent is about twelve inches long and fits down into the center of the air filter, casting a warm glow through the room.
I'm a fan of Richard Bravo, the ConversationStarter, because I'm always wondering "why?"
Why search for beauty in things that seem to have no value? Why re-purpose? Why re-use? Why not use new, shiny materials? Why use a Diesel engine air filter? Why a lamp? What's the significance of light?
It's no wonder Richard Bravo is the ConversationStarter – I'm not sure anybody can look at one of his pieces and not be curious. I can't.