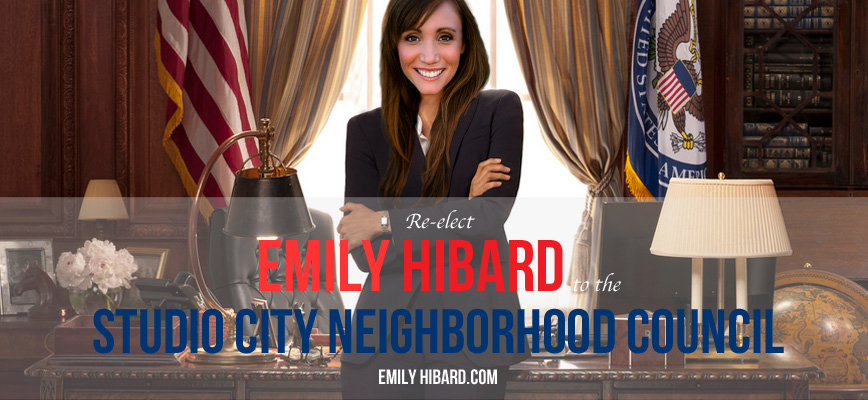 Last March, John T. Walker, former President of the Studio City Neighborhood Council, appointed me as the council's newest board member.
With an undergrad degree in Political Science and an advanced degree in Public Administration, I figured it was a good a time as any to toss my hat in the ring of local government.
After 12 months on the board, 10 months on the Outreach Committee and 6 months as the Corresponding Secretary, I realized my education wasn't impressing anybody. Something else was.
My age. I'm 35 years old and about half the age of our average board member.
When I arrive at our monthly board meetings, held on the CBS lot in Studio City, it feels as though I'm spending the evening with my parents' friends. Casual pre-meeting chatter about the kids, grandkids, and upcoming summer vacations.
Of course this is quickly interrupted by concerned stakeholders of Studio City, attending the meeting to rightly voice their opinions about a proposed building project, traffic concerns, homeless related safety issues, public works and protecting the last bits of open space.
I suppose I could theorize why people my age aren't participating in local government, but I'll save that for another today.
For now, I'm content knowing my age causes me to stand out at Studio City Neighborhood Council events. Going forward, I will continue trying to bridge the generational gap in ways familiar to me and my generation: social media.
Over the past 12 months, I've spent nearly $40,000 in taxpayer money, all through the Studio City Neighborhood Council. Follow me to learn more about how the City of Los Angeles lets me do this.
I'm running for re-election to the Studio City Neighborhood Council.
The way the SCNC is setup is that each board member represents a Studio City "stakeholder." For example, I currently represent Studio City Residential Renters – everybody who lives in Studio City and either rents an apartment or a home. Other board members represent homeowners, business owners, independent contractors, etc.
This allows our board to properly represent a variety of interests and concerns within Studio City. We launched online elections on March 17 and voters will be able to vote online through April 7, 2016.
Are you a Studio City Residential Renter wanting to participate in the elections?
Click here to register. Be prepared to upload a picture of the following documents:
your driver's license
your rental / lease agreement
These documents will prove you are indeed a "residential renter." You'll receive an email with a password to vote online. Register before March 31, 2016 and vote by April 7, 2016.
If you see a social media post of mine, please share, like or comment if you feel inclined to do so.
I may be the youngest board member on the Studio City Neighborhood Council, but without the help of friends, family and supporters of all ages, it'll cease to mean much.