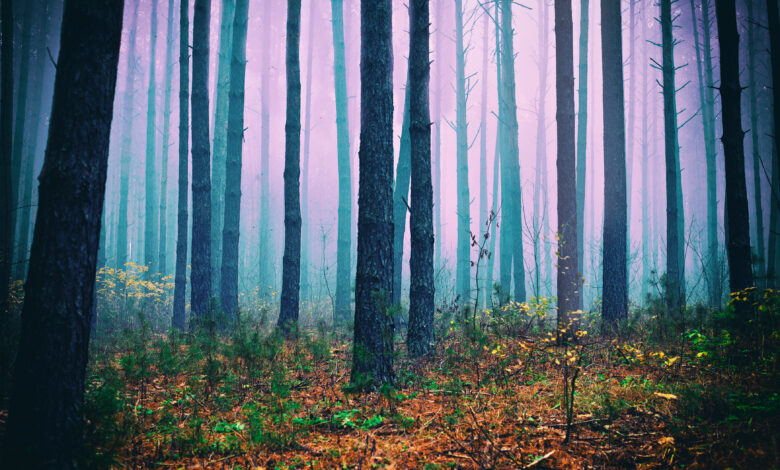 I was 10 years old the first time I remember feeling fear. I was afraid, and it stuck with me. Still, to this day, my body remembers how it felt to be afraid.
I grew up in a very loving, safe, and fun family just east of downtown Los Angeles. Fear wasn't a factor, which is probably why I so vividly remember this particular experience.
My Dad and I were on our first big "daddy daughter" trip. We were backpacking around the Andes Mountains of South America while I was on Christmas vacation from 5th grade. I took my Pink Panther stuffed animal and tied him onto the side of my backpack so I'd always have a bit of home with me.
It was then, 5th grade, 10 years old, that I learned what the phrase "third world country" meant. I remember watching a grown woman, wearing a long dress, suddenly stop walking, squat down, poop on the ground, stand up, then walk off. It was both strange and oddly entertaining. Folks didn't do that where I was from.
Because we stayed in hostels, we met backpackers from all over the world. Between English and Spanish, we could communicate with just about everybody. One of the things that stood out the most to me was how many backpackers got robbed. Nearly everywhere we went, somebody else was sharing a personal robbery story.
Some backpackers resorted to wrapping their packs in "chicken wire" because so many of the thieves would use a knife or box cutter to cut their pack and grab a fistful of whatever they could reach.
My sweet Dad is from the hood, and on that trip, I learned that it's easier to get the boy out of the hood than it is to get the hood out of the boy.
As these worldly backpackers were recounting their tales, I looked at my Dad's face and knew exactly what he was thinking.
"Ohhhhh hellllll nah, that ain't gonna happen to us."
Dad would carry his giant pack on his back, and my tiny REI starter pack (that Mom sewed an adventure patch onto for me) on his chest. I held Pink Panther with one hand, and Dad's hand with the other.
It was when we'd board trains and busses that I felt the fear. Both were overcrowded (understatement), filthy, and usually had farm animals aboard. Thieves too. The overnight trips is when we heard the thieves really came out to play. While you were sleeping, they'd crawl under your seat, slash your pack, and grab your passport, cash, anything really.
So there we were, on a night train, and I knew I was surrounded by thieves. So did Dad. And he was on high alert. I knew Dad would do whatever it took to protect me (always has, always will), but the thieves couldn't know this. They might just think he's some American fool wandering around South America with his naive daughter. How would they know this cat's from the hood? They'd never know, then they'd never see it coming, and Dad would kill them if they tried to hurt me…or so that's how I pictured it.
I was afraid for the thieves because they had no idea who my father was.
My first memory of fear was for the safety of pickpockets and thieves. I had total confidence I'd be just fine, but if somebody tried to hurt me, oh boy, they wouldn't see it coming. And that's what I was afraid of.
That 3 week backpacking trip helped mold me into the person I am today. Fear has never really had much of a voice in my life. Well, at least not a very loud one. I refuse to let it speak. I picture fear as a puny school kid, sitting on a stool, facing the corner.
After that South American adventure, I went back to school, finished 5th grade, then went on to graduate high school, college, and graduate school. Each time I read a book, something inside me wanted to go stand on the ground where that bit of history occurred. The four walls of education wasn't satisfying for me; I wanted to be there for myself.
And so I went. By the time I was 30, I had been to all 7 continents.
And to my amazement, each trip, each adventure, each flight, each third class bus ticket, each dodgy hostel was met with fear…from somebody else. Family, friends, neighbors, etc. were afraid, for me. Afraid my plane would crash. Afraid my bus would break down. Afraid I'd get SARS while exploring Southeast Asia in 2003. Afraid I'd get blown up. (The closest I came to getting blown up was when a restaurant I was at in Haifa, Israel got car bombed less than 24 hours after I was there). I left that detail out the next time I phoned Mom back home.
I do my best to assess the situation, then I make my decision. I don't look back, and I never regret my decisions, even if they were wrong. It's part of my learning process. I've learned to trust my judgement, my gut, my instinct.
People have been trying to put fear on me my entire life. And not just the "big" things. The little things too. I played baseball growing up and shortstop was my jam. I was that cocky tomboy who knew that I knew that I knew I was better than you. And I was. I loved a line drive, a pop fly, or a grounder I'd only be able to snatch by diving for it. Folks would say how dangerous it was. I might get my teeth knocked out by a line drive, so I probably should just not play baseball, stay home and be safe.
But my goal in life is not to be safe.
My goal is to be resilient. To be courageous. To be brave. To walk the narrow path. To take calculated risks. To look a challenge in its face and know that I know that I know that I am better.
2020 has been a dumpster fire of a year. I mean, can I get a refund please?! I've watched so many people make decisions this year based solely on fear. Fear of getting sick. Fear of dying. Fear of…who knows. They're afraid, and it's obvious. And, honestly, it's challenging for me to watch. Probably as challenging as it is for them to watch me be the total opposite.
I believe it's important to collect information, analyze everything, then pull the trigger on a decision based on everything you've ever learned and experienced. Anything less would be irresponsible, or at least, dumb.
Fear causes people to bow down, not stand tall. Fear causes people to shrink back, not move forward. Fear causes people to stay safe, not take calculated risks. If fear had its way, the Wright brothers would've never flown. Edison would've never discovered electricity. Bell would've never made that first phone call. And Churchill would've never stood up against Hitler.
God has not given us a spirit of fear. So then who is it coming from?