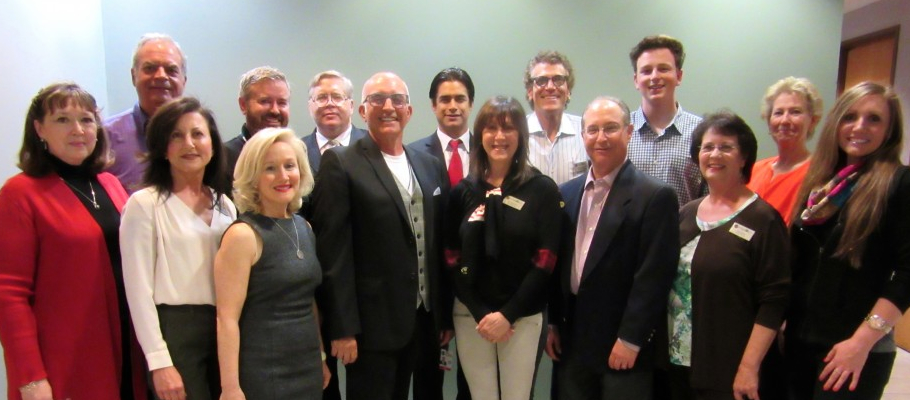 When I was growing up, we would have extended family dinners at our house in Downey, California every Sunday. Dad's side of the family would come over and Mom would whip up something magical.
While Mom was cooking, my sisters and I would play and the grown ups would do boring things like talk. Depending on the evening, conversation might lean towards history, battles, inventions, advances of Roman culture, dictators, wars, ammo, technology, Greek mythology, bow hunting, Alaskan dog sledding, politics, the Vikings, genetics, or something equally thoughtful.
I obviously grew up in a family of thinkers. I never quite understood how a normal person could know so many details about something they didn't personally experience. Dad's side of the family nearly have photographic memories and retain just about everything they read. They're like living, breathing encyclopedias!
These Sunday evenings eventually wore off on me and I declared History and Political Science as my majors as an undergraduate college student. I started becoming more and more like the grown ups and, years later, haven't looked back.
In 2006, I received my first political appointment as a Cable Television Commissioner in Los Alamitos, California. Only 26 years old then, it was more exciting than going to Disneyland!
A couple of years ago, I moved to Studio City. I grew up in East Los Angeles, lived in Orange County for a bit, and didn't know anything about "the valley." This Downey girl had never heard of the 118 freeway or an 818 area code. Over time, I learned more about the valley and really enjoyed living in the entertainment-driven community.
At the end of 2014, I attended a few Studio City Neighborhood Council meetings – all meetings are held on the CBS lot in Studio City. I didn't see anybody my age and received more than a fair share of curious stares as I wandered around the sign in table and taking advantage of the free dinner provided by Miceli's Italian restaurant.
Sitting in these public meetings, listening to stakeholders voice their opinions, made me feel like a kid on a Sunday night again. The board members had something in common with my family and I related to it. They were concerned about what was happening in their community and had something to say about it. Some people liked the things that were going on in Studio City and others were adamantly opposed. Everybody had an equal opportunity to exercise their first amendment right.
When a position on the board opened up, I could resist no longer. I tossed my hat in the ring. After emails and phone calls with President John T. Walker, and a meeting with him and Vice President Lisa Sarkin, I was excited at the possibility of going back to my Disneyland.
Tonight, during the Studio City Neighborhood Council meeting, the board unanimously appointed me as the newest member of the board!
I'm very excited about getting involved in my community again and am looking forward to doing all I can to help make Studio City a wonderful place to live!
To learn more about the Studio City Neighborhood Council, visit www.studiocitync.org.