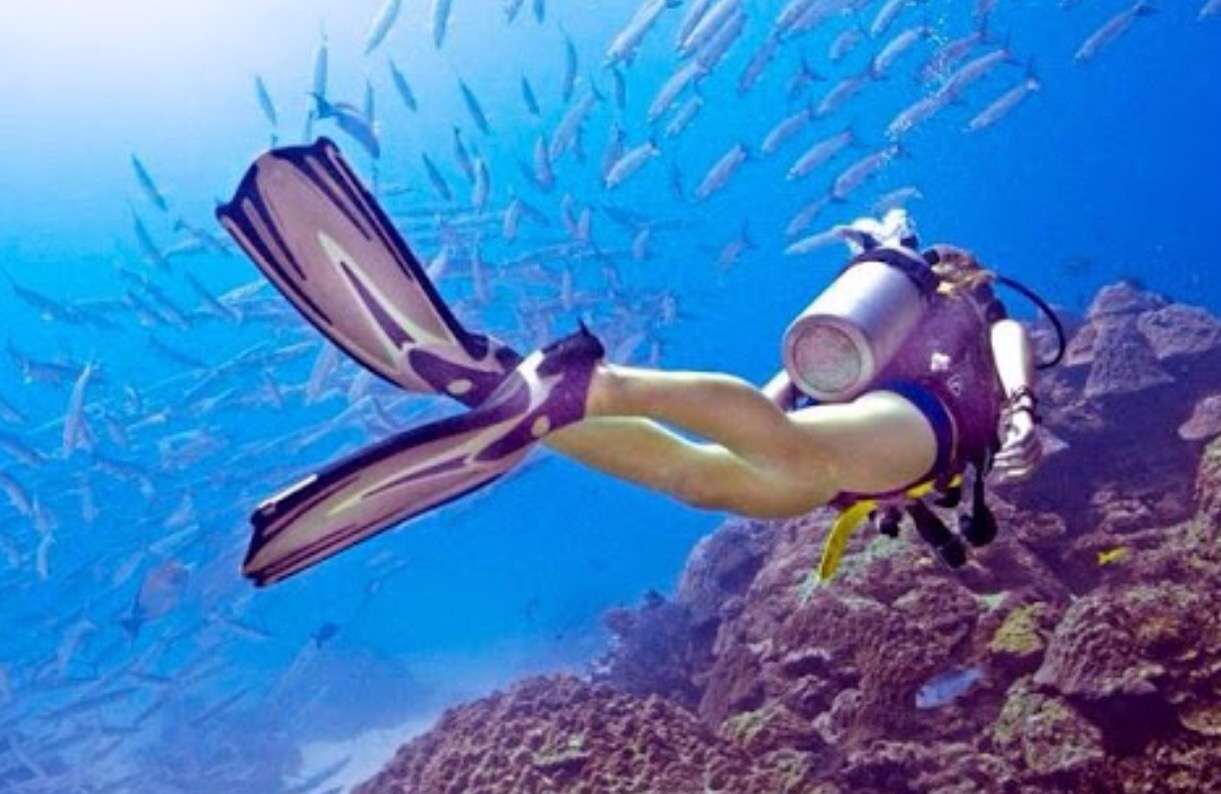 About ten years ago, my friend Jeremy Pfitzer called and told me he dreamed we were scuba diving. He went on to describe the warm, clear water and bright fish. It sounded like fun, but without thinking much about it, we hung up.
I was never a strong swimmer and the thought of hanging out a hundred feet below the surface of the water, essentially trapped, scared me.
Adventurous Jeremy rang me about a week later with "great news!" He signed us both up for scuba diving lessons! To this day, I've never known Jeremy to let fear, his or somebody else's, influence him. So, it happened. We spent hours in the Huntington Beach, California Sport Chalet classroom, learning how to SCUBA, followed by hours in the pool, learning how to use the gear, communicate underwater, and navigate emergencies.
We did our qualifying dives (thirty and sixty feet deep) off the coast of Catalina Island. We were officially PADI certified scuba divers!
For the past two weeks, I've been with friends in Brisbane, and I couldn't help but notice how incredibly close I was to the world famous Great Barrier Reef. I couldn't resist. I hopped a flight from Brisbane to Cairns (pronounced "cans"), settled into my Airbnb on Esplanade, and found a dive company, Tusa Dive.
The Great Barrier Reef is one of the seven natural wonders of the world, and tomorrow, I'll explore it for myself.
I'll do three dives and see some of the most amazing seascapes, fish, coral gardens, turtles, caverns, and underwater walls. A World Heritage Site since 1981, the Great Barrier Reef is available for all to enjoy, but only certified divers will truly discover all it has to offer.
My fear of the water would've kept me from ever learning how to dive, but my fearless friend Jeremy dreamed otherwise.