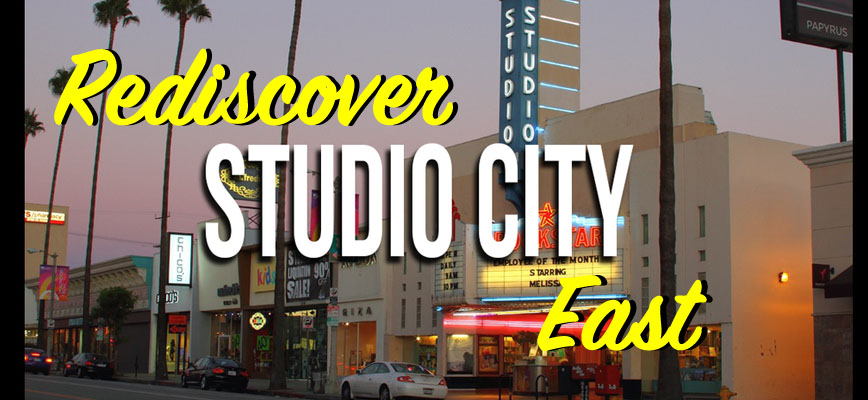 I started working with a new nonprofit client this month and want to share the journey with you.
For those already familiar with my book Starting Your Nonprofit: A Workbook to Guide You Through a Million Exciting Tasks, you know that starting a nonprofit takes 11 steps. Simple. After starting Idle Tuesdays Recording Studio, back in 2012, I discovered that although the 11 steps are simple, finding out what the steps are was complicated part.
Nonprofits across the country are using my book to get their nonprofits up and running, so they too can get busy doing good.
Some nonprofit founders prefer to get the book and take it from there. Other like a little extra support, and utilize my hourly consulting. And still others want the organization up and running so they can take it from there. That's the case with Rediscover Studio City East. 
I'll be the person, or "director" according to the California Secretary of State, responsible for getting this new organization up and running. To do so, I'll follow the 11 steps outlined in Starting Your Nonprofit.
Step 1: Reserve Your Nonprofit Name
Before naming your nonprofit, check with the Secretary of State – somebody else may have had your same idea before you, meaning, you can't use the name. I mean, you can, but you shouldn't. If you don't get the green light from the Secretary of State, you'll receive what's called a "cease and desist letter." This is bad news. This means you can no longer legally use your name…so trash all the pretty stationary you have on your desk, redesign the logo your cousin created for you, and cancel your domain and hosting plan. Just to name a few.
On August 11, 2016, I submitted the Name Reservation Request form on behalf of Rediscover Studio City East. Complete the form by including your contact details (don't use a Post Office box for your address here or on future forms), your top 3 favorite names, and a check for $10.
Don't like snail mail? Too bad.
This form, and most other nonprofit forms must be snail mailed. State and Federal bureaucracies aren't inclined to be efficient, so sit back and enjoy the ancient art of postal correspondence.
While the California Secretary of State thumbs through their filing cabinets to ensure your preferred name isn't already being used, get your Articles of Incorporation ready.
Step 2: Draft Your Articles of Incorporation
Although most States have a Secretary of State, not all do. Your State's filing office might be the Secretary of the Commonwealth (some East Coast states). Always confirm with your State's filing office to ensure your submitting the correct forms.
The "Articles" are short blurbs of information and the preferred method the Secretary of State chooses to receive information about your nonprofit.
Here's an example of what the California Secretary of State requires (underlined areas may need to be changed depending on your mission/purpose):
Article I
The name of this Corporation is…
Article II A
This corporation is a nonprofit public benefit corporation and is not organized for the private gain of any person. It is organized under the Nonprofit Public Benefit Corporation Law for charitable purposes.
Article II B
The specific purpose of this organization is to…
Article III
The name and address in the State of California of this corporation's initial director for service of process is…
Article IV A
This corporation is organized and operated exclusively for charitable purposes within the meaning of Internal Revenue Code section 501(c)(3).
Article IV B
No substantial part of the activities of this corporation shall consist of carrying on propaganda, or otherwise attempting to influence legislation, and this corporation shall not participate in or intervene in any political campaign (including the publishing or distribution of statements) on behalf of any candidate for public office.
Article V
The number of initial directors of this corporation is one (1) and the name and address is as follows… 
Article VI
The period of the duration of this corporation is perpetual.
Article VII
Additional provisions:
          The property of this corporation is irrevocably dedicated to charitable purposes and no part of the net income or assets of this corporation shall ever inure to the benefit of any director, officer or member thereof or to the benefit of any private person. Upon the dissolution or winding up of the corporation, its assets remaining after payment, or provision for payment, of all debts and liabilities of this corporation shall be distributed to a nonprofit fund, foundation or corporation which is organized and operated exclusively for charitable purposes and which has established its tax-exempt status under Section 501(c)(3) of the Internal Revenue Code.
            No part of the net earnings or assets of this corporation shall inure to the benefit of, or be distributable to, its members, directors, officers, or other private persons, except that this corporation shall be authorized and empowered to pay reasonable compensation for services rendered and to make payments and distributions in furtherance of the purposes set forth in these articles.
Notwithstanding any other provision of these articles, this corporation shall not carry on any other activities not permitted to be carried on (1) by a corporation exempt from federal income tax under Section 501(c)(3) of the Internal Revenue Code or (2) by a corporation contributions to which are deductible under Section 170(c)(2) of the Internal Revenue Code.
_____________________________________
Name, Director
I declare that I am the person who executed the foregoing Articles of Incorporation which execution is my act and deed.
_____________________________________
Name, Director
As of today, we're finalizing the Articles of Incorporation for Rediscover Studio City East and will have it finalized and ready to snail mail to the California Secretary of State by the time we receive a response on the name. It takes about 2-3 weeks to find out if your preferred name is available.
If you're thinking about starting a nonprofit, or are somewhere in the middle, subscribe to my blog and walk through the process together. My hope is to help as many nonprofits get up and going so we can all get busy doing good!
Until next time…